PUTTING THE CUSTOMER AT THE HEART OF PROPERTY

Building on their commitment to customer centricity within the business, TfL is continuing to embed a strategy that promotes the business to take an outside in approach, guided by the belief that customer value creation, customer orientation and customer experiences are the keys to success.
Building on work previously done with CGA, TfL set a clear customer vision in 2021,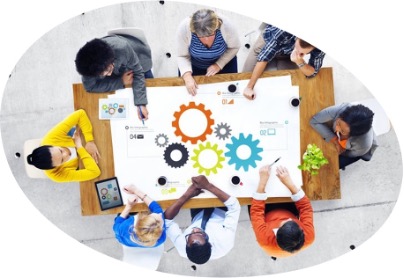 "We will work with you as partners. By getting to know you better, understanding the support and services you need, we'll grow together. That is how we will create the best spaces and places around London and ensure we and our local communities flourish.
As a key part of this commitment, CGA recommended TfL customer advisory groups to listen to and engage with customers in a very direct way. The first group was set up with an established group of customers, those having businesses within the arches' portfolio. This  initiative is seen as an effective and efficient way of continually checking TfL's progress with the customer agenda, a mature way to manage stakeholders, and a genuine way to promote the vision of 'partnership'.
Challenge
For arches' customers, business is personal. They are, in general, invested in their businesses and in the broader arches' community. If a customer advisory group (CAG) was going to succeed and prove to be a vital part of the relationship, it needed to be a vehicle to:
better understand customers' needs and expectations
evolve the arches' product and services via co-creation
build stronger relationships/partnerships
foster a community spirit
Solution
CGA knew that there were a number of components that needed to be considered in order to launch, and indeed continue with, a successful CAG. We needed to secure TfL executive sponsorship of the initiative, recruit a representative mix of members, develop a clear plan for the right cadence and agenda for the meetings to deliver on the objectives, and we also had to address ongoing member engagement and participation.
CGA determined the scope for the CAG by defining the group's purpose with a clear overarching statement of intent. Then the team considered how the group should evolve, and designed objectives for what should be achieved in the immediate future and the mid-term, as well as the ambition for the CAG for the longer term future. These objectives were underpinned by  a specially penned CAG Charter and terms of governance that would ensure that this initiative not only launched successfully, but carried on to realise its full potential and thus its 'purpose'.
CGA designed an event calendar for the group, and proposed an operating model, which outlined roles and responsibilities for both parties; TfL and CAG members. Membership profiles were created, as was an ongoing engagement framework, with suggestions for events and communications.
Results
TfL now has a complete CAG toolbox to enable it to engage with customers on a regular basis in an environment designed to encourage collaboration and participation from both parties. The group will be a fundamental part of TfL's commitment to work in partnership with its customers and, as it evolves, will give valuable insight into how TfL is progressing in its customer-centric ambition.
The first CAG was held in December 2021, on Zoom, and was very well received. The CGA team was an integral part of this first meeting, designing the agenda and co-hosting along with key TfL personnel.
VIEW ALL CASE STUDIES
We love talking all things customer and employee experience. If you'd like to understand how we can navigate your business through this world, get in touch.
Find us at CGA, Albury Hall,
The Street, Albury, Guildford,
Surrey, GU5 9AD, UK