PUTTING THE CUSTOMER AT THE HEART OF PROPERTY

Building on their commitment to customer centricity within the business, TfL is continuing to embed a strategy that promotes the business to take an outside in approach, guided by the belief that customer value creation, customer orientation and customer experiences are the keys to success.
The business recognised that, to enable it to respond to customers' needs, priorities and desires in an effective and efficient way, a customer segmentation approach was needed, to better inform product and service development.
Challenge
TfL needed to establish a customer segmentation model that could be used easily by the business across both its established commercial portfolio, and be adapted to be used with regards to residential development sites, at this stage, still unoccupied, to inform the property and services offered.
The residential segmentation provided a particular challenge in that we needed to create a model for people yet to become TfL customers, considering a development still to be completed.
Solution
CGA undertook qualitative research with both types of customer in order to gain a deeper understanding of customer behaviours, based on their underlying needs and wants. This research consisted of focus groups and in-depth interviews. However, in order to explore more deeply the 'hypothetical' residential customers, we set up an online community of likely residents, who were given a series of tasks to carry out, designed to allow us to dig deeply into their needs, lifestyles and emotional values.
From this research, we were able to identify customers' key emotional and rational needs.
Within the commercial customer landscape, the CGA insights' team identified five needs' states, which are a combination of business maturity and acumen, customer characteristics, and desired outcomes. This led to the development of a profiling tool for use within the business which enables the segmentation of customers using these parameters. This tool gives TfL greater insight into these customers and, therefore, the ability to engage more effectively and respond appropriately to their needs, as well as the needs of the business.
From the residential perspective, a similar profiling model was created which surfaced six needs' states informed by the development type, residential need, and customer characteristics falling into six distinct groups.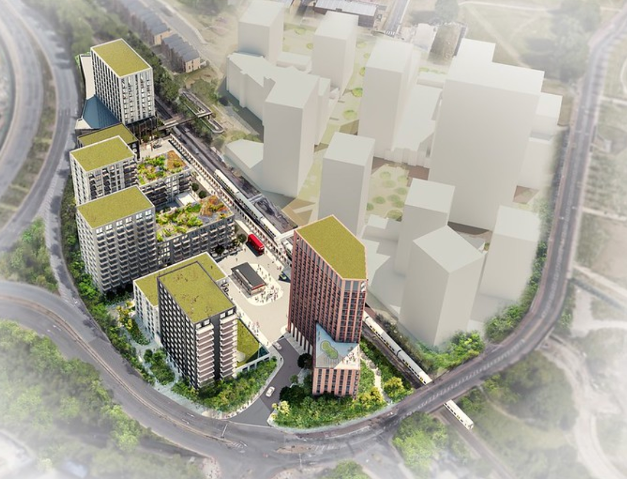 "CGA's expertise in the sphere of customer experience is unmatched. They take the time to understand our requirements, they control and manage the programme effectively, and then deliver the insights in a way that ensures an understanding across the business. This makes our job of embedding and embracing the recommendations so much easier.

Siobhan Jared

Senior Business & Customer Performance Manager
Results
TfL now has qualitative customer needs' frameworks that are specific and appropriate to relevant commercial and residential customers.
The frameworks are easy to use on an every day basis, but can also inform strategic planning and longer-term business decisions. They give TfL insights that can guide engagement and communications with both types of customer, as well as helping to identify where gaps exist in products and/or services.
One key characteristic of the profiling and segmentation frameworks, is their suitability for development and enhancement as the insights' capability grows within the business.
TfL now has a much more complete and rounded approach to segmenting both commercial and residential customers, so it can respond accordingly in the best interests of the customer and the business.
VIEW ALL CASE STUDIES
We love talking all things customer and employee experience. If you'd like to understand how we can navigate your business through this world, get in touch.
Find us at CGA, Albury Hall,
The Street, Albury, Guildford,
Surrey, GU5 9AD, UK