The Railway Arches are iconic of London's heritage. Housing an eclectic mix of industries, ranging from mechanics to dog groomers, they offer a unique space for small to medium businesses to locate.
As part of their core strategy as an Arches' landlord, TfL identified a need to become a far more customer-led business, with a commitment to making sure they understood customers' changing needs and adapted their approach to delivering outstanding customer experience.
TfL implemented CGA's Heartbeat® Diagnosis to really help them understand their customers' needs and expectations, which would be used to inform their Covid-19 recovery plan and their overall customer experience strategy.
Challenge
The portfolio of TfL Arches' tenants is diverse and eclectic and, whilst TfL had a regular customer satisfaction survey in place, the business' understanding of their customers had deteriorated over time.
TfL recognised that, in order to build lasting and trusting relationships with their tenants, they needed to refocus their efforts from the property and the rent, to the customer and the experience.
To support the change, TfL chose CGA to provide a detailed understanding of the end-to-end customer experience, the specific journey steps, and each and every interaction the customer goes through, with a measure of how they were performing against expectations.
Solution
CGA applied its Heartbeat® Diagnosis methodology to the TfL Arches programme.
A purpose-designed, experience mapping approach, Heartbeat® Diagnosis involves walking through a series of research-based steps, each building on the previous, to provide an incredibly detailed view of the customer experience; uncovering expectations, highs, lows, challenges and emotions.
CGA's practitioners started by developing a complete understanding of the internal view of the experience, through stakeholder interviews and mapping workshops with the TfL team. This insight was used to inform the focus for in-depth customer interviews and focus groups, from which the hypothetical experience map was established and tested. Finally, this hypothetical map was evaluated and validated through a quantitative customer survey, where a measure of TfL's performance was also undertaken.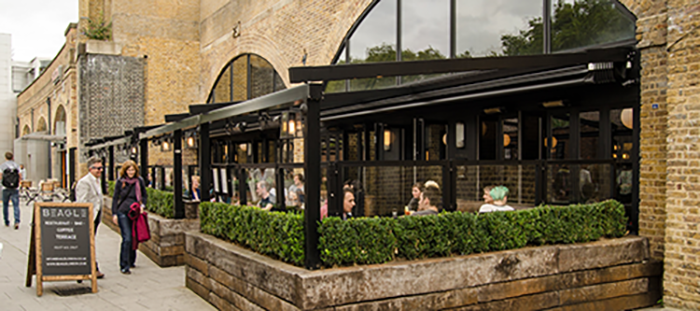 "CGA have been a fantastic partner, advocating a very seamless methodology to provide
information on what our customers think. Most importantly they helped more than that. They have assisted us to understand a better way of approaching how we improve for our customers, something I cannot recommended them enough for.

Siobhan Jared

Customer Performance Manager
Results
TfL now has a fully validated, end-to-end experience map, identifying all of the needs and expectations of the Arches' customers, including a measure of both how important each interaction is and TfL's current delivery, in the eyes of the customer.
By quantifying both importance and delivery of the interactions, CGA was able to prioritise the key customer pain points for TfL. From the insight collected, CGA also identified some significant areas of opportunity across the experience, that would deliver real value for the customers.
TfL now has a series of actionable, customer-led, short-term improvement initiatives as well as the appropriate level of customer insight to inform its customer experience change programme, which includes proposition development, process improvement, service level agreement standards and people development strategy.
VIEW ALL CASE STUDIES
We love talking all things customer and employee experience. If you'd like to understand how we can navigate your business through this world, get in touch.
Find us at CGA, The Granary, High
House Farm, Gomshall Lane,
Shere, GU5 9BU