The real estate sector is facing a defining moment in how it will drive value in the future. Only by recognising the scale of the challenge and the mindset shift required to a more empathetic understanding of lifetime customer value will the sector capitalise on the opportunities being presented by rapidly changing consumer dynamics.
Established industry opinion suggests that the current economic headwinds will gradually rebalance around the way the sector does business today – the logic of IQ and beta returns giving confidence to investors and developers alike. 
However, our belief, based on the experiences of other sectors who have already tackled similar challenges in recent decades, is that there are fundamental shifts occurring in customer behaviour that demand a cultural reappraisal of how and where to drive future value and return on investment. Less the value of the property itself, but more the value of services and experiences one can drive from the customers using the asset.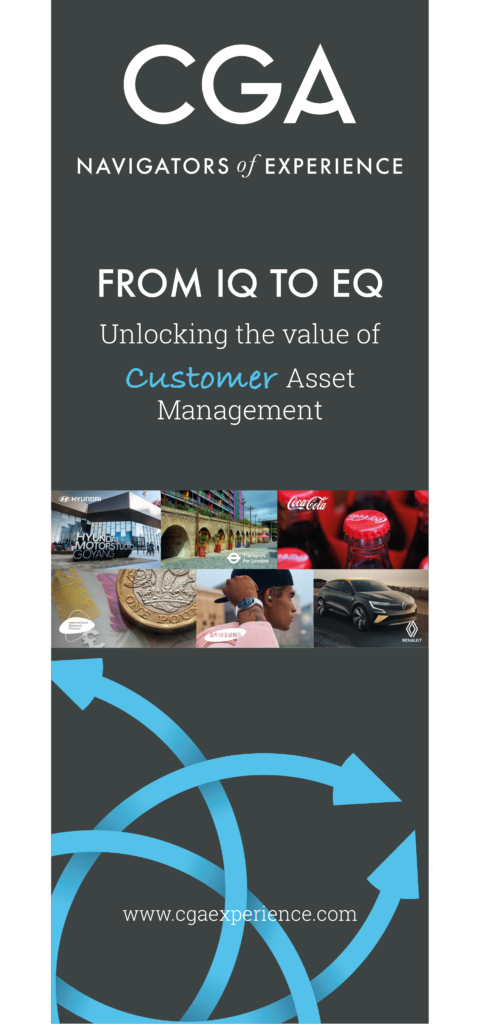 A very different mindset that makes this more a hurricane than a headwind! 
Developers who focus on establishing deeper relationships with customers and curating experiences to meet those changing needs will be the winners! However, this will demand a cultural reset of the asset management function to manage customer relationships with the same vigour and professionalism currently ascribed to property, with empathy and engagement being the currency of choice rather than the established language of the property development!
The evidence for the need for change is becoming clearer. 
The office sector is at the forefront of changing customer expectations, with post covid sentiment seeing the emergence of a range of hybrid working patterns – none of which see a return to a pre-covid five-day office week! Creative propositions are emerging – including hyper-local solutions on high streets and local communities that incorporate creches and coffee shops – that are rapidly reinforcing the hybrid working opportunity, to a point the organisations are restructuring their resources to reflect that need. 
Town centre development is having to take far greater account of establishing a clear purpose for the centre, with a deeper emphasis on establishing who the audience is that the centre is serving, and what services are required to establish a community that will thrive in the long term. Different centres demand very different propositions based on the catchment dynamics of the audiences being targeted or served – from Guildford, to Woking, Edgware to Brent Cross – and the subtleties of portfolio mix can make a significant difference in the services demanded by very different audiences. No longer can developments be pursued without deeply understanding the wider community experience and sense of place it is trying to establish. 
Retail developments are also affected! The rise of digital retailing has shifted the purpose of high street and out of town shopping, to a point that customer engagement has demanded the rise of curated experiences to attract a new type of shopper and consumerism! Services and formats need to adapt to meet these needs, with innovation and excitement being pre-requisites for a good day out! 
Residential doesn't escape either! Only by providing housing that meets the rapidly changing needs and expectations of an increasingly divergent audience can developers provide housing stock to support vibrant communities. Too often developments have been based on economics at the expense of customer sentiment, to the detriment of both the neighbourhood and long-term financial returns! 
At the heart of this shift is the notion of customer life-time value. A metric based on the value of a long-term relationship with a customer where services are continually taken based on a level of trust and quality of service delivered. Where the customer is the valued asset, and organisations are structured to curate and deliver experiences that engage audiences profitably. 
Crucially, it is not a mindset driven by short term profits or one-off transactions. It is based on empathy and the ability to build and develop long term relationships that are designed to engage customers based on a deep sense of their needs and requirements. 
In truth history is repeating itself. Certain sectors have been defined by similar challenges in the recent past, and each has managed to redefine investment returns by innovating around customer value! 
The brewing industry went through the transition in the 1980's, responding to political and technological challenges with a shift from a production to hospitality mindset. Rather than focus on the relentless building of standardised pub formats as beer production outlets, the industry responded to changing customer drinking, eating and leisure habits by creating far more relevant and segmented hospitality formats that has underpinned significant sector growth over the last 30-40 years. 
Petrol stations have evolved from fuel distributors to retailers, responding to a far better understanding on driver needs along with their in local communities. By segmenting and creating retail formats tailored to location they have created significant long-term value, which in turn are being built upon through loyalty programmes to build enduring relationships. Their next challenge is to re-evaluate their role in the face to electric cars – a world where fuel itself is being redefined! 
Retail is the life blood of the UK, but in the face of digital transformation has had to significantly adapt to the challenges of e-commerce and re-imagine its role and purpose. It is a relentless battle, but at the core of the winners is a commitment to understanding and meeting customer needs and establishing long term relationships. The new retail currency is customer engagement and loyalty – abuse it and you lose it! 
Finally, even the world of hospitality is re-imagining its business model. Who would have thought Accor would see itself making more money from the experiences it curates for its customers from an ecosystem of experience providers rather from the physical ownership of hotels! It is a growing trend and one that has significant implications and insights for the property sector. 
The notion of shifting from a transactional IQ mindset to lifetime relationship EQ mindset can best be seen in three diverse case studies. 
Working with one of the world's leading automotive distributors we invited the executive team to answer the question 'what is the value of a customer?. Established industry and corporate metrics led to an answer of £5,200 – the transactional profit on a leading model of car at the time. What they had failed to appreciate was that the lifetime value of the customers average purchases, financing and servicing over a 20 year period was closer to £275,000 – and perhaps demanded a better level of service in a business where 50% of potential customers at the time walked out of the dealership due to poor levels of service. A 2% improvement in conversion would have led to a £22m profit uplift! Unsurprisingly the new mindset was embraced! 
Apple remains a great exemplar of embedding enduring customer relationships into a compelling business model. Albeit a technology company, they recognised that they were in the emotions business, and designed a range of propositions to engage and meet customers music and experience needs across the lifecycle! Whether you consider their entrance into the mp3 market with iPod, or the mobile phone market with iPhone, in both cases they came late to those markets, but delivered end-to-end solutions which ensured that customers were engaged across the product lifecycle with ground-breaking and value-adding new services like iTunes and App store. The result – a juggernaut of a business model continually outperforming market performance!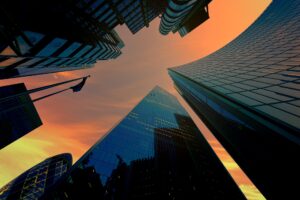 Finally, France Telecom demonstrated the financial opportunity for putting a customer experience mindset at the heart of their operations. Traditional in mindset, the organisation was entrenched in a mindset of product selling and siloed service delivery. But by looking at the end the end experience through the eyes of a changing customer base it quickly appreciated the financial opportunity to innovate – a £400m profit swing by focusing on delivery basic service complemented by best-in-class experience design! 
In conclusion, the hurricane currently overhead in the commercial property market will drive shifts in behaviour. In our opinion, the winners in this storm will be those who embrace the customer as the asset and understand how best to deliver innovative & relevant customer centric services and propositions.
As a leading player in property said recently:
"The industry needs to work out how to make money from the assets once the building work is finished. It's a different business model based on service & relationships not property asset transactions."
We can help you navigate your journey to customer centricity! To talk about the steps you can take and how we can support you, get in touch.