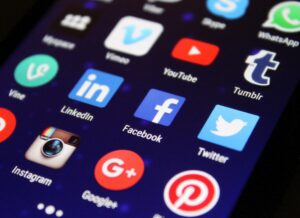 It is easy to get excited about the opportunities for customer experience in the digital world of Meta and Web 3.0. It will be a revolution in the way we engage, interact with and entertain ourselves, spawning innovations and business models the likes we haven't seen before. But it also poses a significant challenge to the way we engage at a human level that will rapidly become a battleground for brands in the fight for customer loyalty. 
The last few years have seen an acceleration of digital adoption by businesses seeking to improve efficiencies and productivity – call centre IVR and chatbots, in-store self service solutions and online 'live chat' service agents – but the actual quality of perceived service from a customer perspective has declined. The more we introduce technology solutions to resolve issues requiring empathy and a human touch, the more our emotional frustrations are heightened. 
As Tony Fadell, the celebrated iPod designer at Apple, notes, too often companies in Silicon Valley get it wrong – they focus on the 'what', not the 'why' from a customer needs perspective! 
In truth we have seen a de-sensitisation of organisations' empathy to customers. Period. 
As our focus on big data and automated process efficiency increases, this disparity is only going to grow between the human needs of customers and the cost efficiency requirements of shareholders! 
In our evolving post-Covid world, too often companies are using staff shortages as air cover for internal inefficiency and cost recovery! Customers are increasingly faced with long waits to engage with remote call centre agents who are ill-equipped to resolve the issue at hand and emotionally disengaged from the customer! 
As a result, we are seeing rapidly increasing frustration with customers who understand the challenges businesses are facing post Covid, but who are not prepared to put up with perceived disingenuous excuses – and ultimately vote with their feet! 
Which gets us to the heart of the issue. The temptations of the metaverse need to be fully appreciated through the eyes of the customers, not the salvation of the tech engineers and software providers. 
Customers want emotional connection and a human touch, not just digital stimulation in a remote and increasingly soulless virtual world! There are many, many exciting and potentially valuable meta propositions that are and will be developed for our pleasures! However, those that win will have understood the need to engage their audience at a human level. But how do you get the organisation to think empathetically – especially when a lot of focus has been on being more efficient and productive, aka less staff! 
Our belief is that you have to commit to building an empathetic and purposeful community – one that is encouraged to think through the customer lens and is empowered to act with empathy and decision to meet and resolve understood customer needs. We are actively developing our version of an Empathy Lab – an immersive learning experience harnessing the best of virtual reality training techniques with emotional insights into customer behaviour – with a view to helping front-line teams and management walk in their customers' shoes and re-imagine service quality delivery! 
It's a fresh and innovative perspective that we feel strikes the right balance between innovation and human connection – and it's already proving very popular as brands seek to reappraise the quality of their own training programmes to find the ideal way to blend digital and human training techniques into tangible front-line training solutions.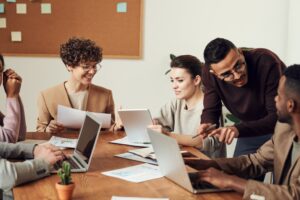 As the world evolves there will be an increasing realisation that organisation-wide empathy will be a key requirement for brand success in engaging and retaining customers. However, how quickly an organisation recognises this will determine its long term success. Too often history has shown us that technology solutions alone do not create long term customer success – and it will be the same for Web 3.0 and Meta! 
So, beware the techno-evangilists' promise of virtual meta success! For many this could well be a living hell unless emotional re-assurance and relevant human connections can be made. For that to happen, organisations need to be able to look into people's eyes at a human level and emotionally empathise with customers' needs and expectations. 
At CGA we help businesses to transform and evolve their customer experience to support the commercial success, the brand reputation and long-term future of your organisation. You can start by getting a true insight into your current customer experience status and capabilities with our maturity audit tool. Or to find out more about our services, contact us any time.