A ground breaking marketing innovation programme seeking to reinforce the brand value of diamonds through a world class customer experience programme.
Diamonds are a complex, traditionally non-transparent market. Essentially, mining companies sell their rough diamonds to producers (or 'diamentaires') who cut and polish the stones ready for trading with jewellery designers and manufacturers. In turn, jewellery designers and manufacturers sell to jewellery retailers, ready for the end-consumer. This value chain is undergoing unprecedented levels of change and uncertainty created by a range of factors including, the rise of synthetic diamonds, consumer rejection of 'conflict' diamonds, the heavy end- consumer branding created by mining rival De Beers, producer and retailer discounting and new internet-based sales channels.
Rio Tinto Diamonds engaged CGA to help understand these marketplace dynamics and to provide insight into the downstream branding and marketing investment Rio Tinto should undertake.
A brand new strategy: CGA conducted a thorough review of brand strategy for Rio Tinto Diamonds, culminating in the definition and creation of new trade and consumer brands, and innovative store trials in six leading US independent jewellery retailers of a Rio Tinto Diamond branded proposition.
Over a six month period CGA's comprehensive brand and marketing review analysed the global diamond market, with a particular focus on the US market to understand downstream branding opportunities. Rather than follow traditional routes to market, the strategy recommended using marketing investment to reinforce the role of the diamantaire – a key player in the Diamond value chain –  and support them in securing the right retail channels for their product,. The ultimate objective was to   help to sustain premium margins for Rio Tinto Diamonds.
Creation of new trade & consumer brand programmes: Prior to the study, Rio Tinto Diamonds marketed its stones under the names of its individual mining company sources, such as Diavik (Canada) and Argyle (Australia).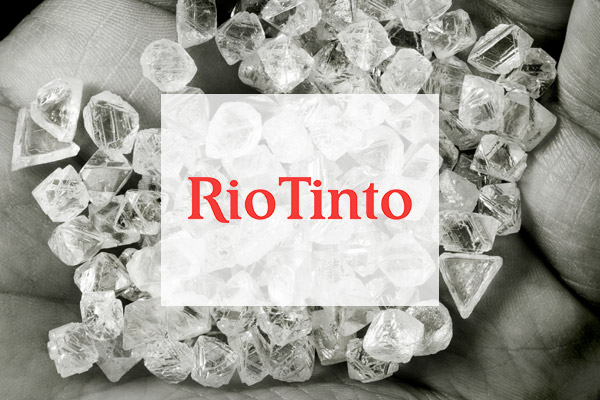 The new brand strategy sought to leverage this 'mine of origin' authenticity, whilst creating a uniform brand identity for Rio Tinto Diamond stones. The initial resulting programmes are:
Select Diamantaire: Designed to help Rio Tinto Diamond's immediate customers secure the right retail channels, the Select Diamentaire training and marketing programme celebrates the art of diamond making, and reinforces with retailers the reputation of the diamentaires that Rio Tinto Diamonds chooses to work with as the very best-in- class.
Mine-to-Market: Designed to elevate the Rio Tinto Diamond brand at the point of purchase, the Mine-to-Market programme includes comprehensive in-store display and marketing materials to convey the history, craftsmanship and value of diamonds; as an example, each stone sold under Mine-to-Market carries a beautifully designed book with outstanding photographs detailing the story of that individual stone from its mine of origin, through to cutting and polishing.
Implementation in US retail trials: Mine-to-Market was trialled in six leading US independent jewellery retailers. CGA's role included designing and building a unique and luxurious in-store display platform made from kimberlite (the waste product of diamond mines), the creation of supporting point-of- sale, and the training of US retail staff.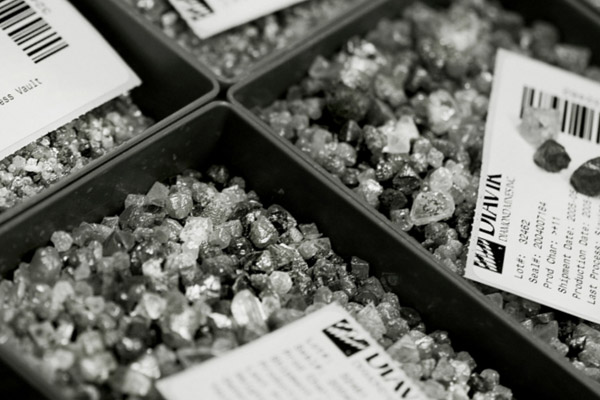 Return-on-investment: CGA constructed a rigorous measurement programme for the trials to assess the return on marketing investment by Rio Tinto Diamonds. The measurement programme includes exit interviews at retail with buyers and non-buyers, calculation of retail market share versus non- branded stones, and the tracking of value and volume of Rio Tinto Diamond branded stones across the value chain from diamantaires to retailers.
Through its work with Rio Tinto Diamonds, CGA has demonstrated its abilities to apply its retail expertise into the luxury sector, and assemble an international team of talented individuals as a 'virtual agency', covering all disciplines from strategy, branding and marketing, through to creative design and execution.
The Select Diamantaire programme was launched globally as Rio Tinto Diamond's primary B2B customer engagement programme, which still continues to provide a distinct point of brand differentiation for Rio Tinto Diamonds today.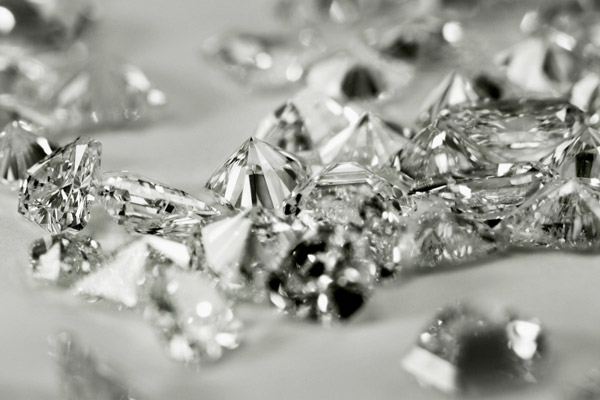 "CGA's expertise covers two areas: it is strategic, with good insight into retail and marketing, and it is creative, interpreting what has been said and implementing it in quality marketing materials. CGA's insights with retail were a real pull. Full service agencies can put ideas down but we wanted an organisation with retail experience to help us engage the wider diamond industry."
Christian Hanssen, Marketing
Manager, Rio Tinto Diamonds
value enhancement of diamond at point of purchase
enrolment of key customers to Select Diamantaire programme
element – telling the diamond story is now a key part of the marketing campaign
Let us help you transform your customer experience
Get in touch